Latest Competitions
Check out our latest online competitions, where data scientists around the world submit AI models for prizes and a top spot on our leaderboard.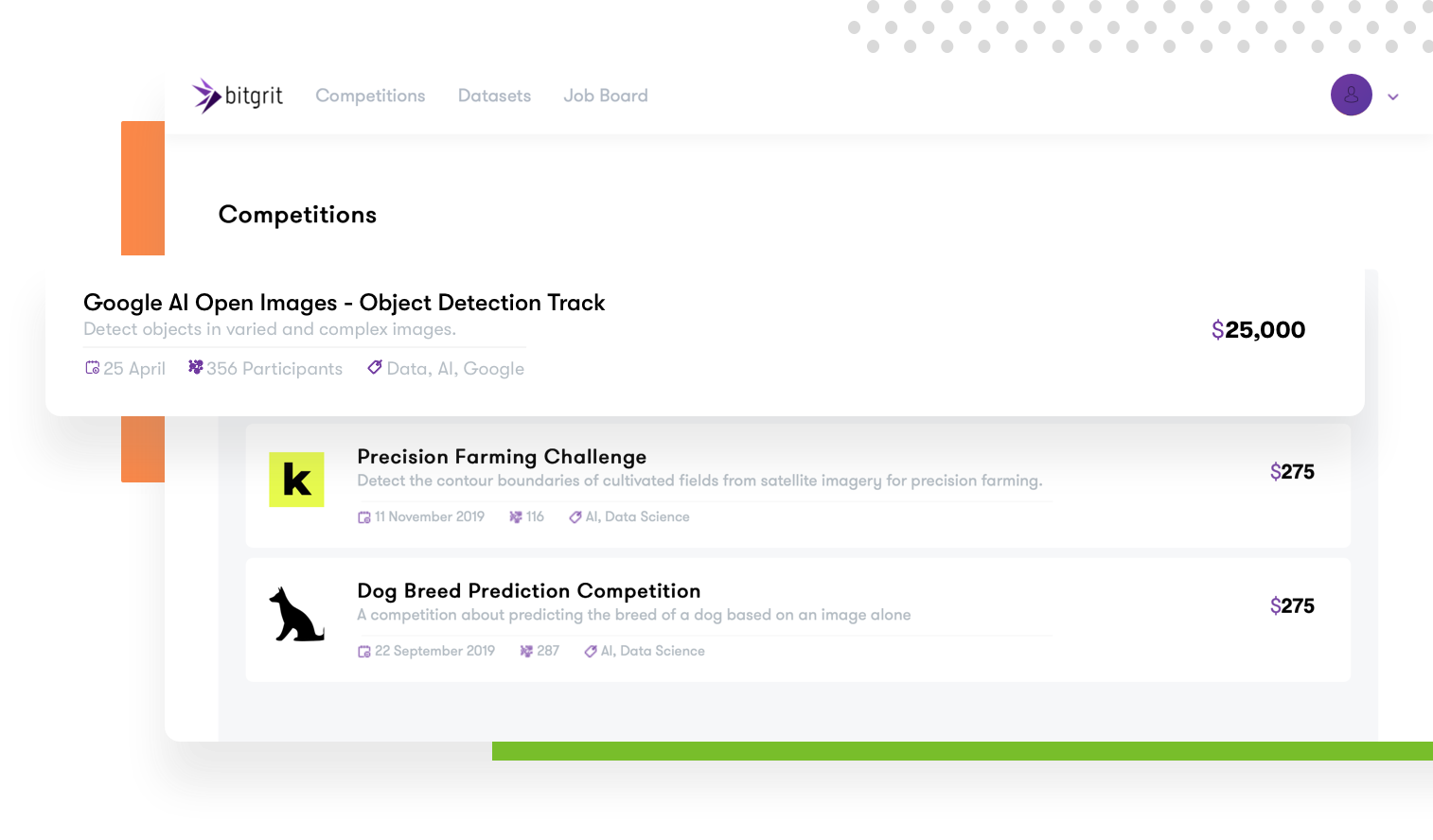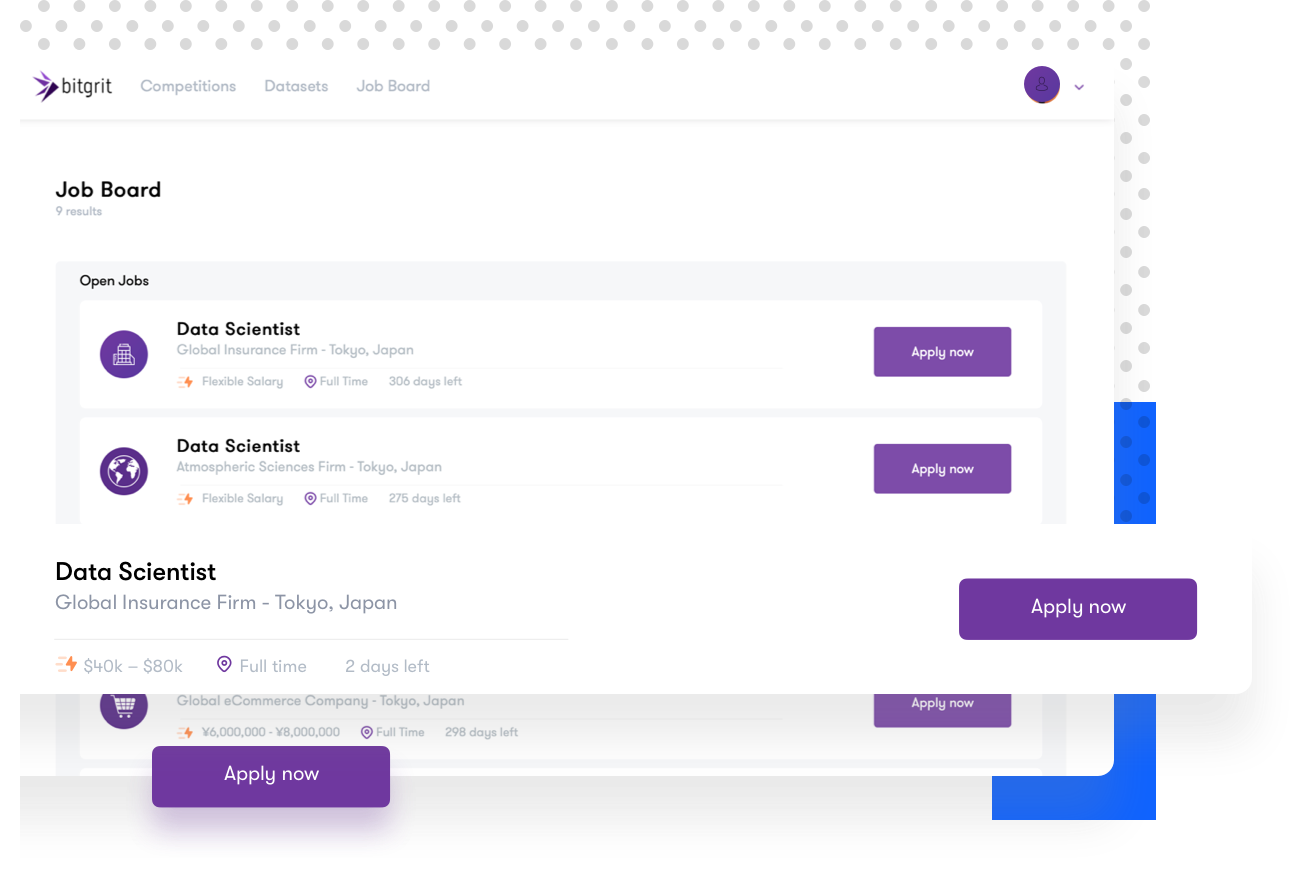 bitgrit Job Board
Peek into career opportunities at top global and domestic companies in Japan. Our clients cover a wide range of industries from consulting and finance to e-commerce and healthcare.
See More
Post a Job
Get In Touch
Need help or have any queries? Feel free to contact us, we will get back to you as soon as possible.